Strolling through my
old xanga rambles
, I'd forgotten that I had actually uploaded some
pretty nifty albums
over the years. For example, even though I have this pic on my phone - seeing it again in hi-res really hits home that I was really there, on Mount Fuji, at 4am and getting to the summit just in time to meet sunrise.
But it was a moment 2hrs before we reached the top, where I took one of my most favourite pics ever - with a 30sec exposure time and flare threatening from the moon - it's one of the few pics I have that I never needed to touch with Photoshop. Bar the resize.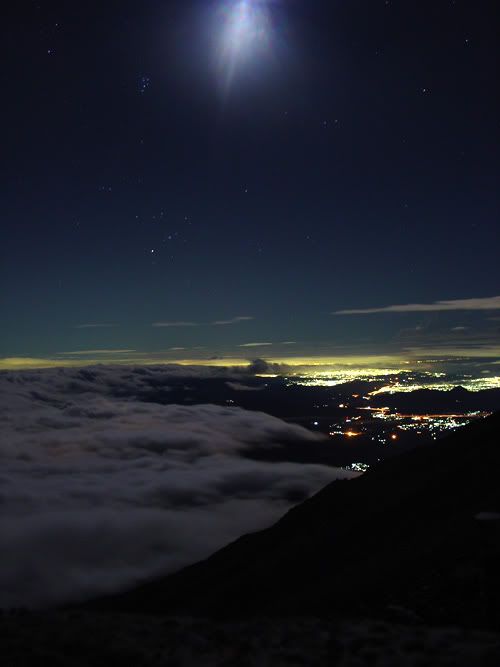 I'm might have to re-upload some of these to facebook, coz there were some amazing moments tucked away here and there.
Starting with this album right
here
.
3 years in 30 pics
... Remind me to do it again in 2009. ;)