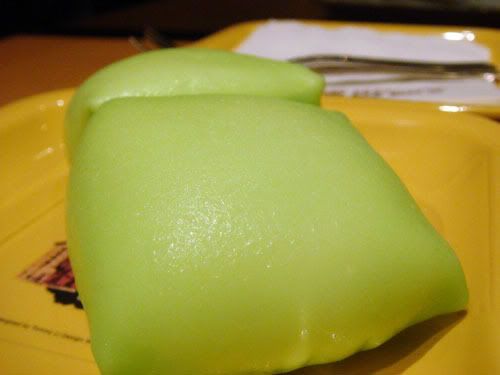 Check that out, it looks so plump, so juicy, it's positively glowing.
Yet even before the plate was put down on our table, the group next to us had already started to wrinkle their noses.
It tasted as good as it looked, it went down as smooth as it feels.
And it was all enhanced by that very distinctive smell. Gorgeous stuff.
This would be the durian-custard wrapped pancake dessert. Seriously yumsome.